A lot of work has been done in the streaming system, so that available frequencies for EUMETSAT weather data has been pointed in the web UI for selection directly. There is no need for users to configure the satellite parameter manually.
Furthermore, when the relevant data is sent to network, the EUMETSAT specified client program like TELICAST will be able to detect and monitor the data in real time.
Key Features
DVB-S/S2/S2X compliant.
Supports VCM/ACM operation, including multi-stream VCM with ISI filtering.
Supports DVB-S2 operation QPSK, 8PSK, 16APSK, and 32 APSK.
2 x 1Gb network port for data streaming.
The friendly web UI has included all available frequencies for EUMETSAT weather data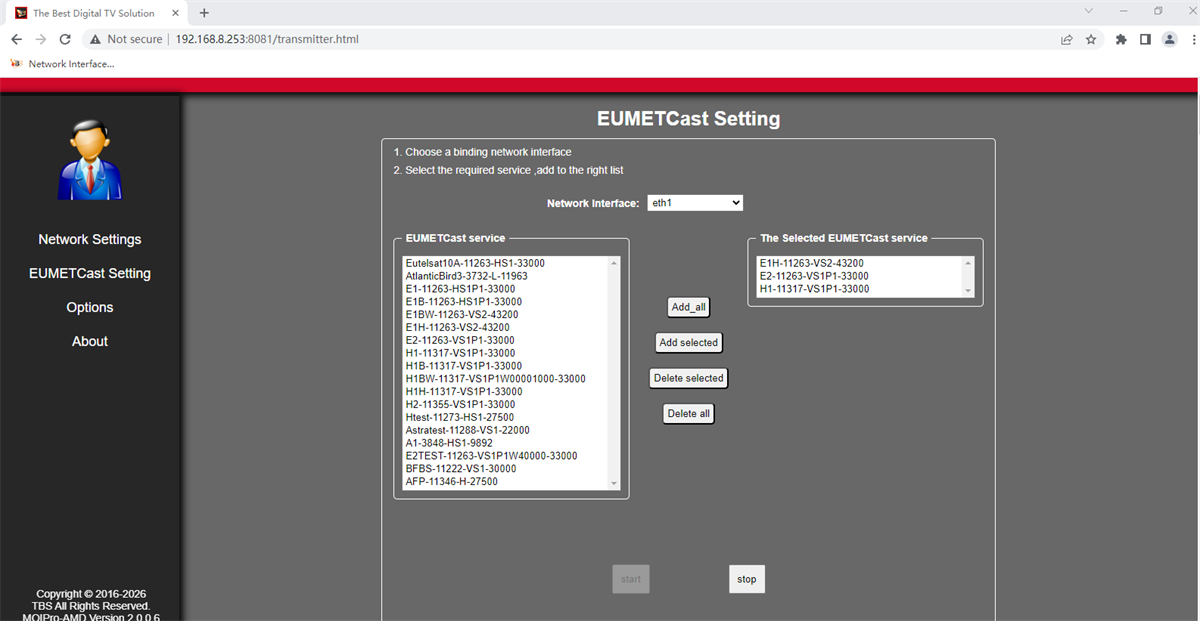 The streaming data from TBS2922 router will be auto-detected by TELLICAST Multicast distribution system.