TBS6909-X DVB-S2X Octa Tuner Card PCIe
DVB-S2X/S2; Octa tuner; Linux OS; PCI Express;
TBS6909-X Three Signal Input Way
Mode 0
Default mode is multiswitch mode. The signal input can be like this:
Master output
Quattro-LNB/Multiswitch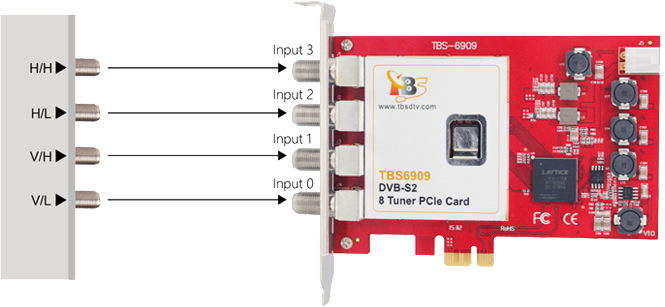 If you are using quattro LNB, you have 4 cables (V/L,V/H,H/L,H/H), connect the right one to TBS6909-X like the above picture ( input 0- input 3 should be connected to V/L,V/H,H/L,H/H respectively).
Quad-LNB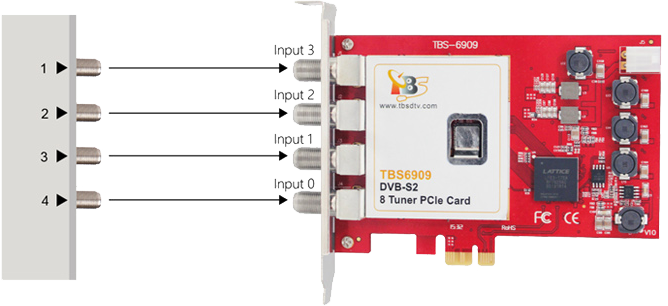 If you are using quad LNB, you can directly connect the 4 cables to the 4 ports of TBS6909-X.
Single C or Ku Band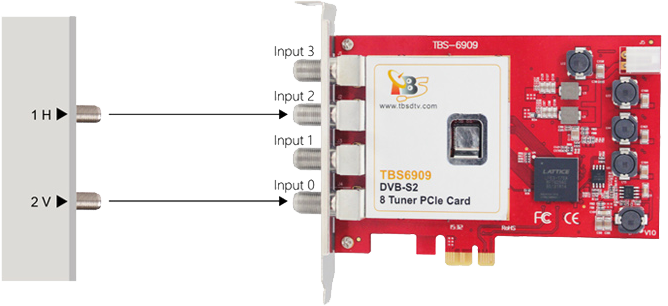 If you are using single C or Ku band, then two inputs are enough, you just need to connect the cables to input 0 and input 2 to provide V and H signal.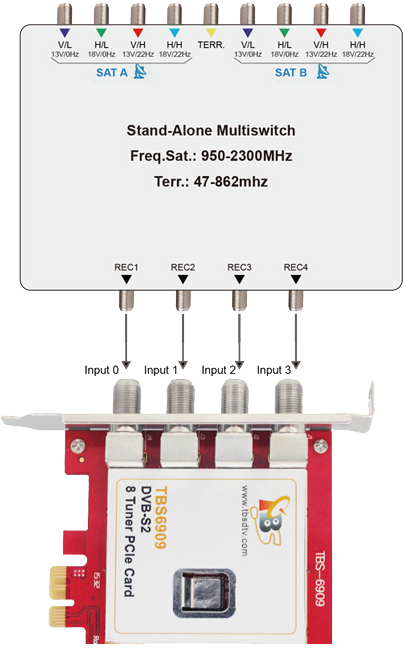 In some case multiswitch have more than one satellite input, need to choose the satellite first.
Mode 1
LNB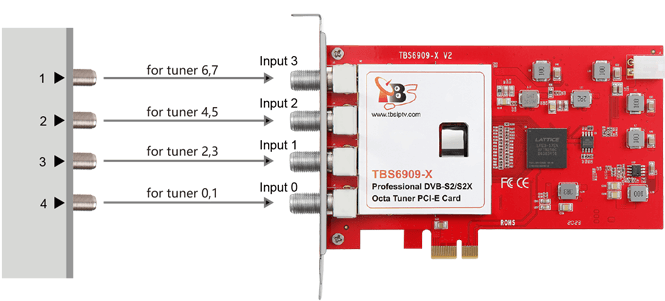 If you want to use DiSEqC with TBS6909-X, you could use this mode.
Mode 2
Unicable LNB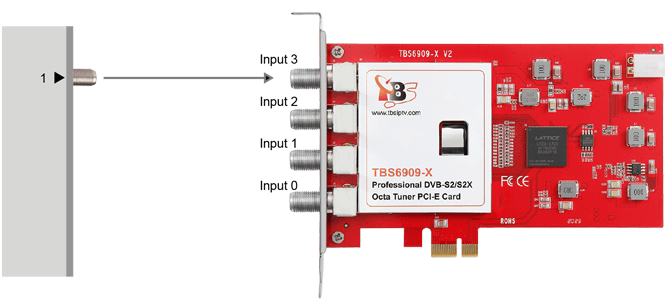 When using with unicable you can connect the signal cable like this.