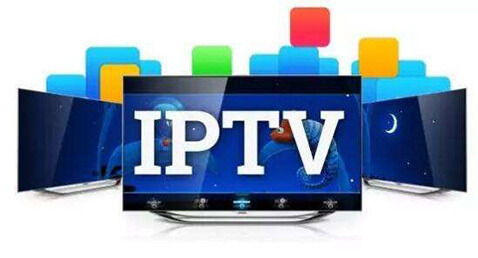 A content-rich IPTV service will provide additional value to your ISP services to customers, not to mention the accessional advertising and other services. To build up a stable IPTV system into your ISP network, you need to adopt proper hardware such as servers, encoders, and STBs, plus dedicated middleware and user interfaces. The most important is that you need to seamlessly integrates all these components while allowing to build your content package for the users.
TBS will be your reliable partner who is capable to provide you a turnkey solution to build up and launch a full-brown IPTV system in your ISP network
Assist you to choose capacible digital content for the system, including live TV channels, Video on demand and so on.
Provide reliable equipments to capture, transcode and transfer the digital content. TBS headend servers will be naturally compatible with the Kylone IPTV platform.
Provide the Kylone IPTV middleware platform to controllling and monitoring the whole system from a single dashboard.
We provide one year free technical support and engineer training, helping the system operator to master the system thoroughly.
While all the IPTV products we provide are necessary and efficient, none could possible be more critical than the Kylone IPTV Middleware platform. It is a web-UI controlled system, allowing the operator to control all the aspects and modules in your system.
Billing system in Kylone
Besides the basic function of managing and re-streaming the digital content, customizing the service to your customers, the billing system in Kylone middleware platform will make your IPTV business more efficient.
The billing system will add, customize and manage the customer profile, categorize the content into different packages, and then authorize corresponding content packages to the customers according to their subscription level.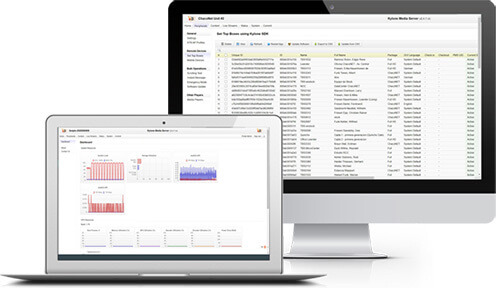 Advertising Function
A full-round advertising system will be very helpful in boosting your business. Kylone enables to insert video, banner or text ads into the channels. The system operator can easily manage the advertising campaigns and geo zones.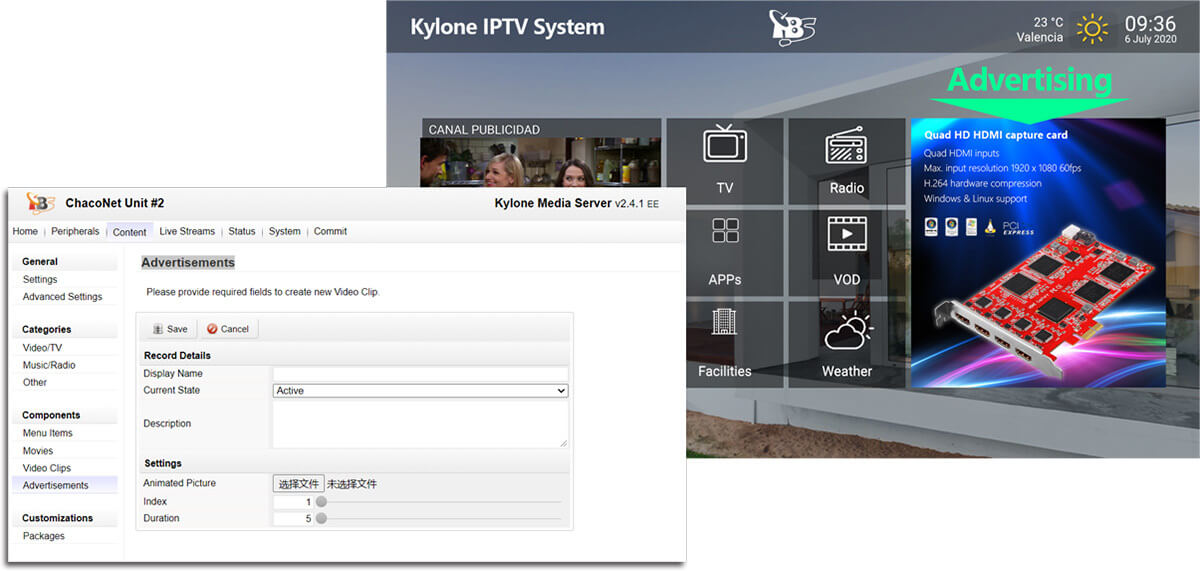 Topology of IPTV system in ISP network