IPTV/OTT Platform Description
A list of features includes:
End-to-end solution: launch, manage and monetize your OTT TV system.
Support of Live TV and VoD.
Cloud based / Premise based / Hybrid Solution.
Catchup TV and time-shift options.
Feature-rich management system: operator dashboard, billing, content management, customer management, DRM, statistics, and more.
Full support of multiple playback platforms, including mobile, Smart TVs and STBs.
Monetization via subscription, pay-per-view, and advertising models.
White label solution under your brand.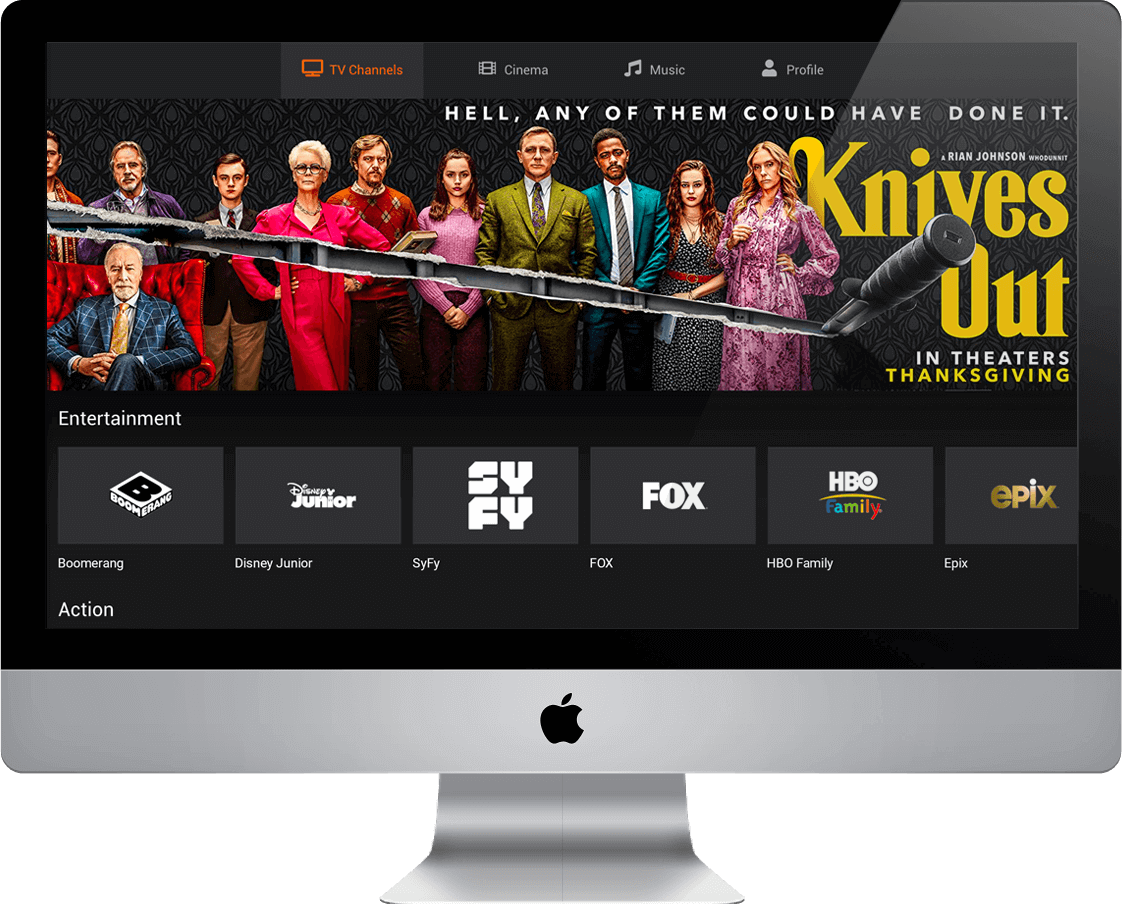 With our IPTV/OTT Platform you can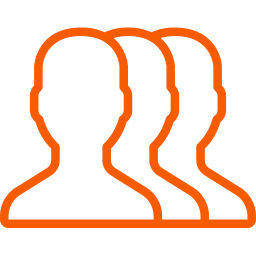 Increase Audience Reach on multiple platforms
Reach your viewers and ensure a unified experience of user interaction with content on different connected devices: smartphones, tablets, TV boxes, SmartTVs, PCs).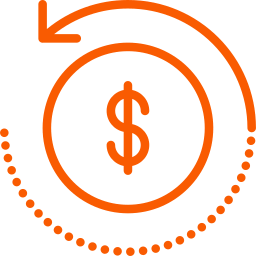 Increase ARPU (Average Revenue per User)
Use various models of content monetization: buying content packages, buying individual videos and renting videos,, advertising insertion, vouchers, integrated store and much more.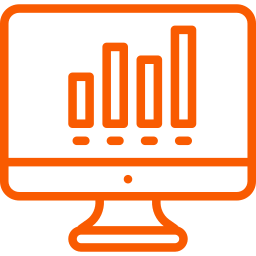 Simply control the system from all-in-one dashboard
Use a multi-operated web-application to control all aspects and modules of your network. It is the way that you will manage your programming and offerings for your customers.
Typical Business Tasks We Solve
Launch IPTV/OTT within the existing ISP network
Migrate Cable Operator to IPTV/OTT
Extend the list of OTT devices
Run SVOD/AVOD Digital Cinema
Start Cloud Video Service
Migrate from a legacy platform
OTT TV Platform Architecture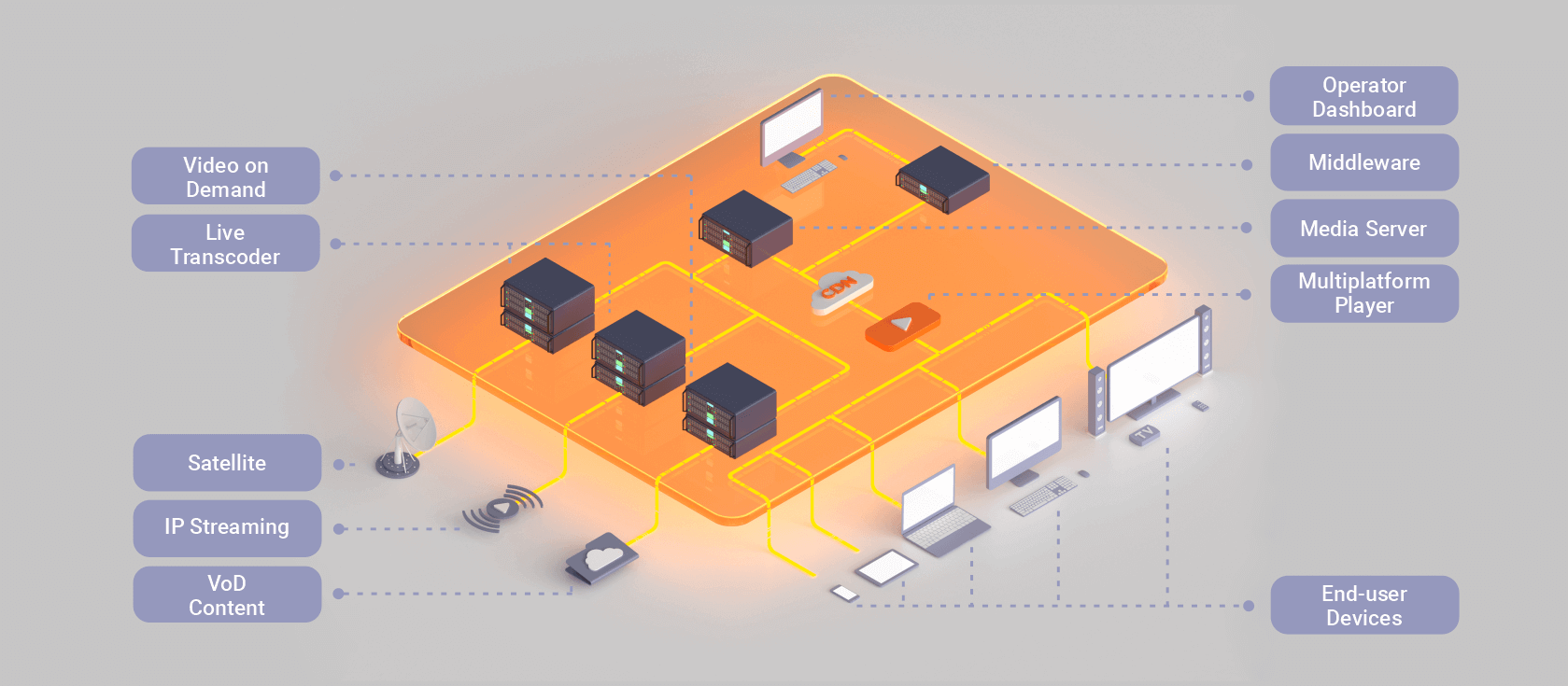 Components of OTT TV Platforms

Middleware
With Telebreeze Middleware you can easily and conveniently control and manage your interactive TV network.

Media Server
The Telebreeze Media Server distributes your media content via the Internet to multiple end-user devices, making video content available on any screen.

Coder
If you need to prepare video content for adaptive streaming, the Telebreeze Coder provides both uncompromising speed and quality.

Video on Demand
The Telebreeze Video on Demand server allows your subscribers to select and watch video content whenever and however they like.

Multiplatform Player
Offering the support of 17 platforms allows your subscribers to watch media content on any device, such as:
Set-top Box
Smart TV
Smartphone
Tablet PC.
OTT Player for Smart TVs & Set-Top Boxes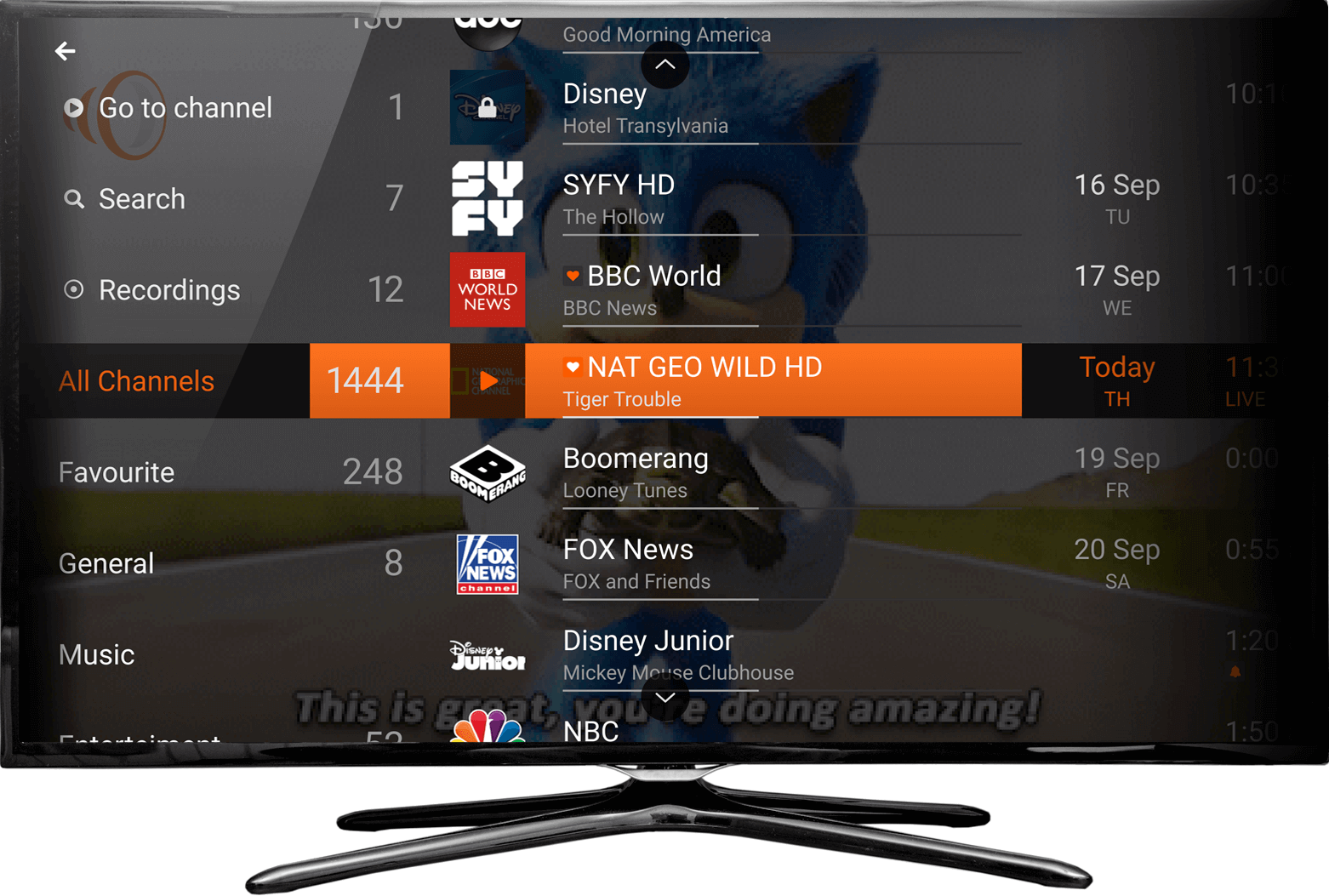 OTT Player for Smartphones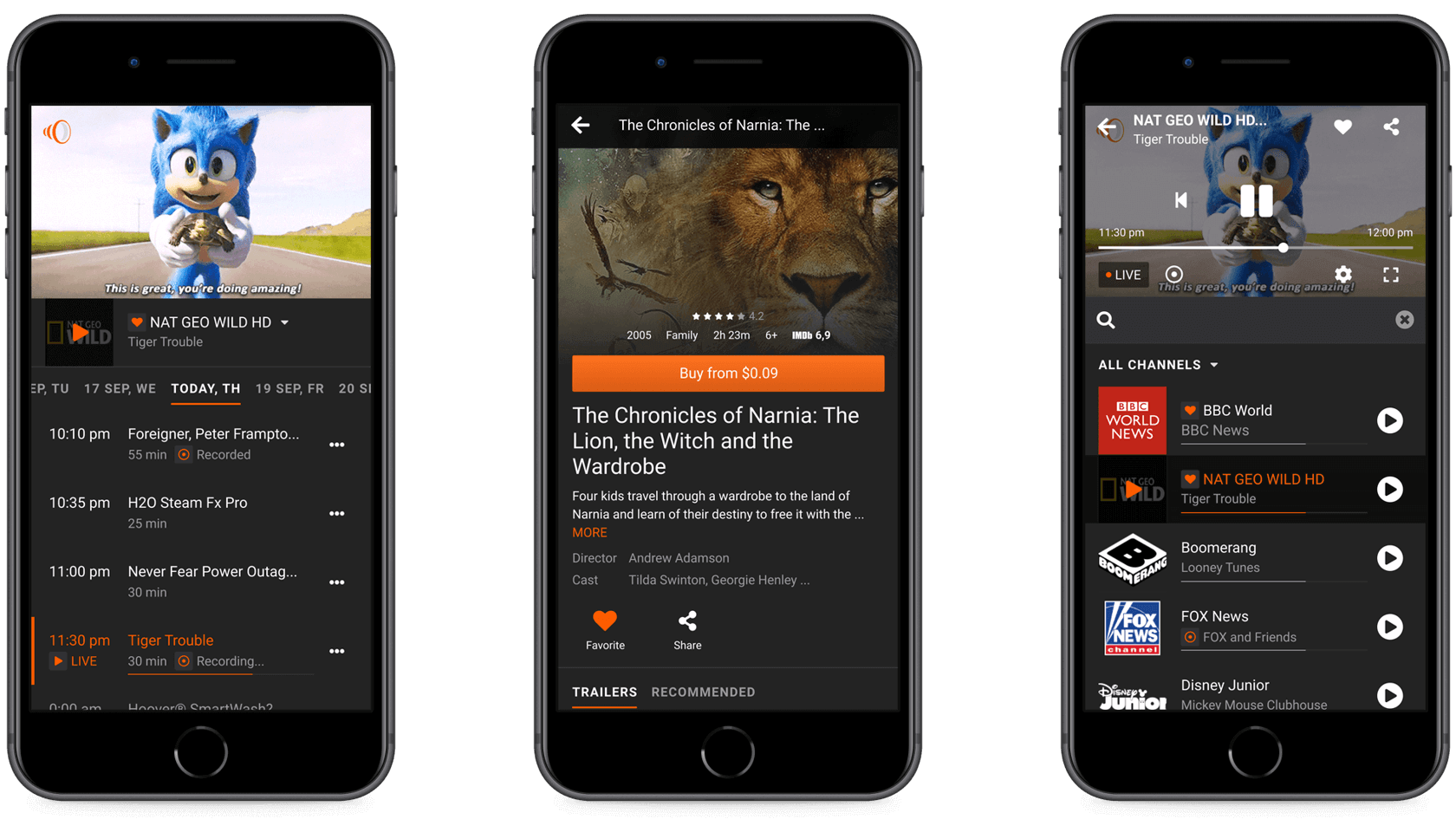 The Telebreeze Experience
With Telebreeze you can build an IPTV/OTT network on an unlimited scale. Our team offers professional assistance in the setup and the configuring of a solution in your location, as well as training of your staff.
Since 2012, Telebreeze has been helping enterprises around the world with launching OTT TV services. More than 170 companies from 69 countries have already implemented our OTT platform during this period.